Introduction
Utilize the comment as a communication tool within the team. Request team members to check the certain part of the digital twin by simply mentioning them.
Who can use this feature?
Super Admin

¹

Site Manager

²

Team Admin

³

Surveyor

⁴

Collaborator

⁵

Viewer

⁶

View comment
Note: 1, 2. Data added by the Super Admin and Site Manager within the 3D workspace is shared/visible to all teams unless a specific team is specified.
3, 4, 5, 6. Permissions are limited within the scope of their team.
Viewing Comment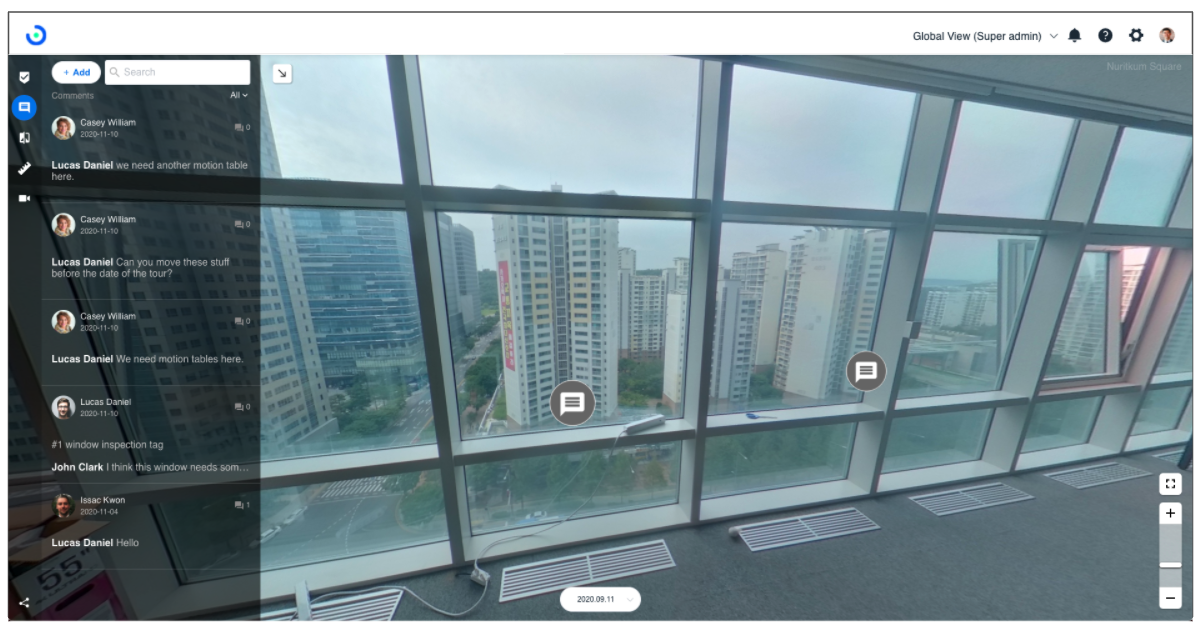 Select [comment ] icon on the side panel to activate the comment list. See the overview of all comments in the survey on the list.

Click the comment tag directly on the main screen to view the comment detail. Check the comment not only in the pop-up box but also on the side panel with the replies as a thread.

The comment number icon in each comment represents the number of replies on the comment. Click the comment to view the thread.

The side panel has a filter to show All or Only yours (means user's own comments) which is used in combination with Show resolved comments.

The default filter is set to All and Show resolved comments toggled off.
Note: Once the comment is marked as Resolved, the comment tag doesn't appear in the 3D workspace but the resolved comments is seen using the Show resolved comments toggle in the side panel.