Introduction
The comment tag is utilized as a communication tool within the team. The only original commenters can edit their tags.
Who can use this feature?
Super Admin

¹

Site Manager

²

Team Admin

³

Surveyor

⁴

Collaborator

⁵

Viewer

⁶

Edit comment
Note: 1, 2. Data added by the Super Admin and Site Manager within the 3D workspace is shared/visible to all teams unless a specific team is specified.
3, 4, 5, 6. Permissions are limited within the scope of the team.
Editing own comment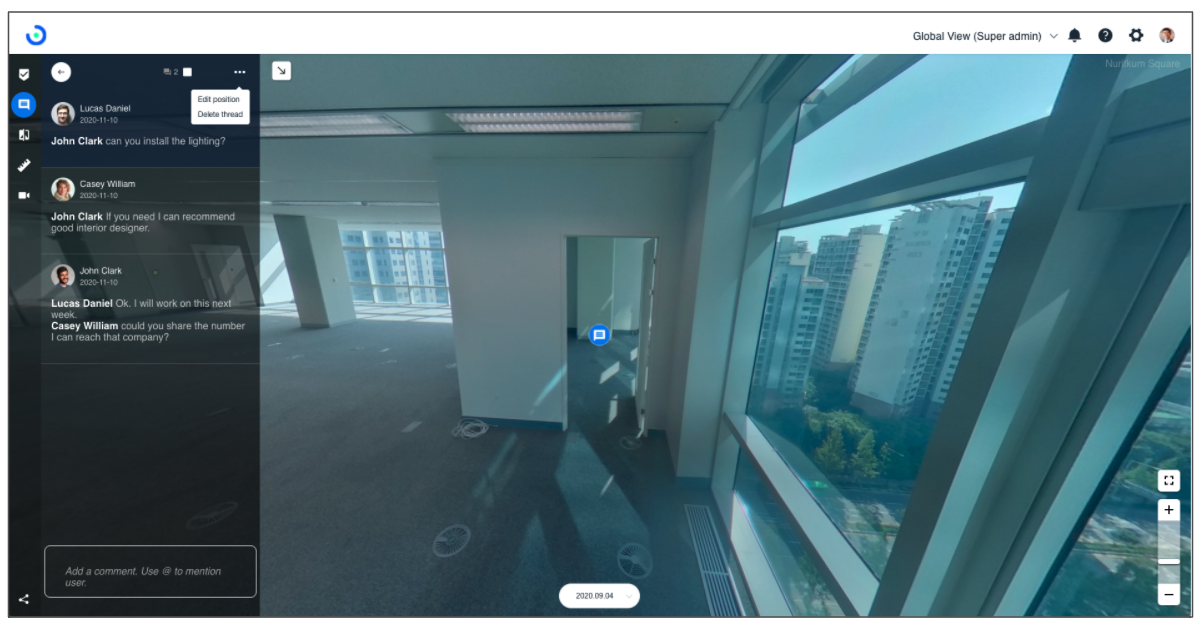 Click the [Comment] button in the sidebar.

Select the comment you want to edit from the comment list.

Click the [Meatball menu ] to edit the comment's position or delete the thread.

Click the [Edit ] button to edit the comment.

Click the [Trash bin ] to delete the comment.
Note: Delate, edit, and resolve comment;
Only original commenter is able to delete or edit the comment/comment position.

Team members and super admin (except viewers) resolves every comment. (Check the resolved comment.)