Introduction
You can update and edit the master plan from the plan manager. Any changes made to the master plan will not be applied to the previous surveys.
Who can use this feature?
Super Admin
Site Manager
Team Admin1
Surveyor
Collab-
orator
Viewer
Edit plan
Note: 1. Team admins can only annotate the plans they have permission to access.
Annotating the plan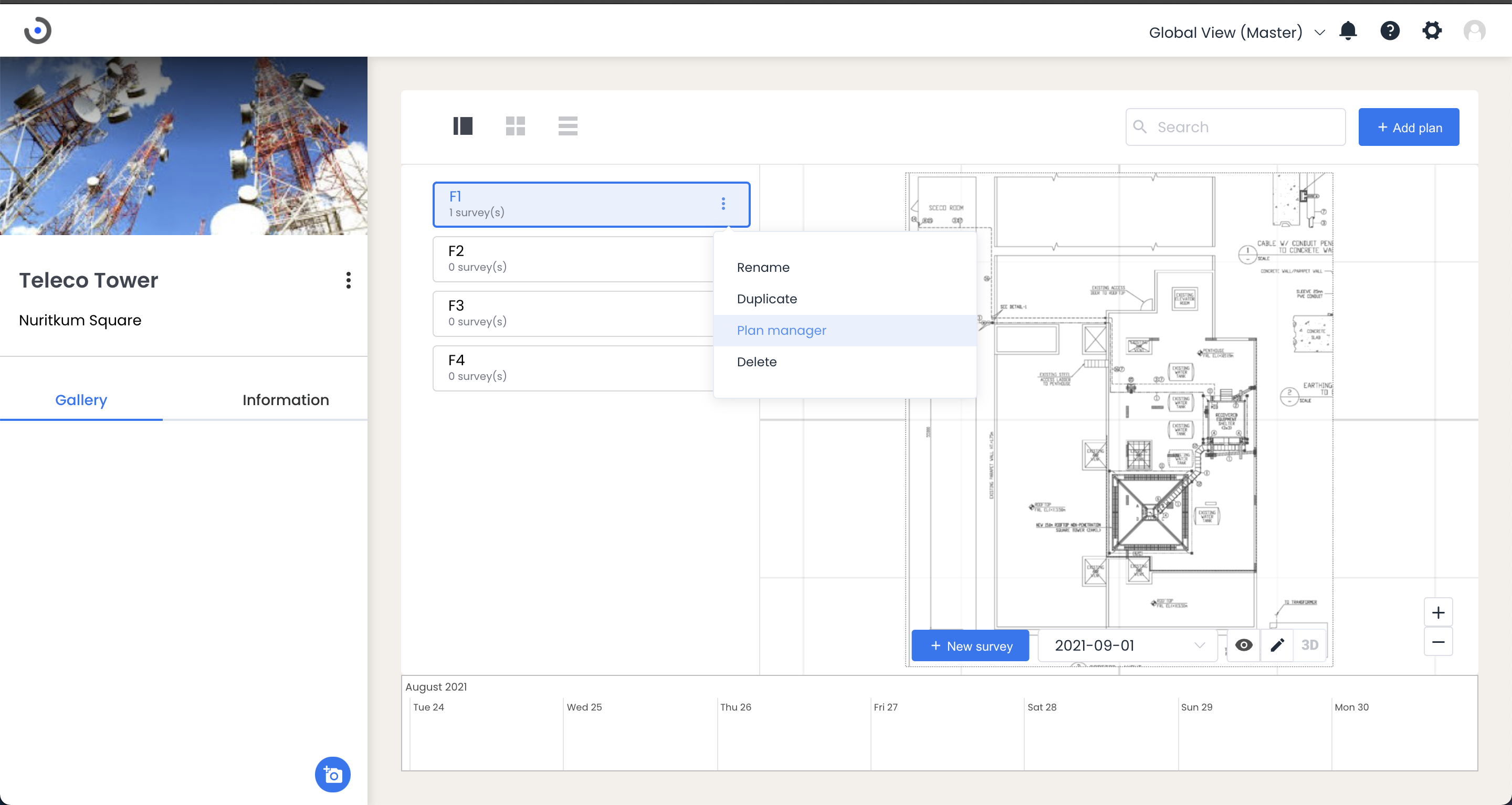 From the side panel of the home screen, select your site, then select the plan you want to edit.


Click the

kebab

menu right next to the plan name and select [Plan Manager].


Annotate your master floor plan using the tools.



Click [Save] to save the changes.



Note: There are 5 different tools to annotate your floor plan. (Text, Polyline, Circle, Square, Callout). You can change the font (type and point), color (fill and stroke), and line weight.