Introduction
Select the team if you belong to multiple teams, to see its users and customized sites. While the surveys themselves are shared across all teams, each team is able to add data (tags, comments, etc.) that is securely stored within each team's database.


Who can use this feature?
Super
Admin
Site
Manager
Team
Admin
Surveyor
Collaborator
Viewer
Navigating teams
Note: A Super Admin does not belong to any team, but has the ability to access all team's information and add data as a user of the team. If you are a Super Admin, you will have the ability to switch the view as any team.
Switching team view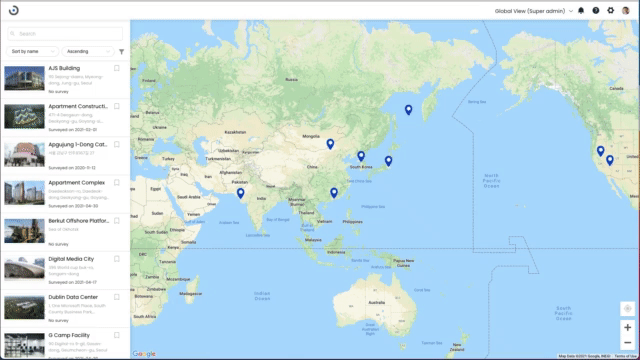 Go to the Header at the top of the page. If you have more than one team, you will see the team dropdown menu.


Click on the dropdown menu to display the full list of your teams. The list will display the team name on the left and the role in the team on the right.


Select the team.


The home and settings pages refreshes to display according to the team results.