Introduction
Add Tags to the survey to highlight or add more information. Add Tags to the survey before uploading. Create a Tag only (without survey captured images).
Who can use this feature?
| | | | | | | |
| --- | --- | --- | --- | --- | --- | --- |
| | Super Admin | Site Manager | Team Admin | Surveyor | Collaborator | Viewer |
| Mobile App | | | | | | |
Caution: You can not create a tag-only survey. If you upload the tag only, it can not be viewed in the Beamo Portal 3D Workspace.
Adding tags to the captured survey (before upload)
After finishing the survey, the plan list[import] will be displayed.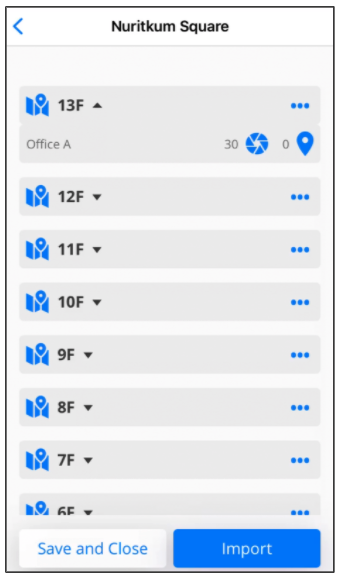 Tap [Tag

] on the right of the name of the survey and add tags.
Create a Tag only (without a survey)
Home Plan list Task selector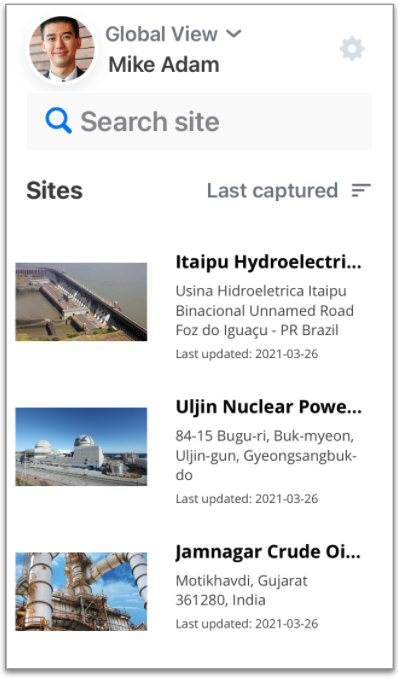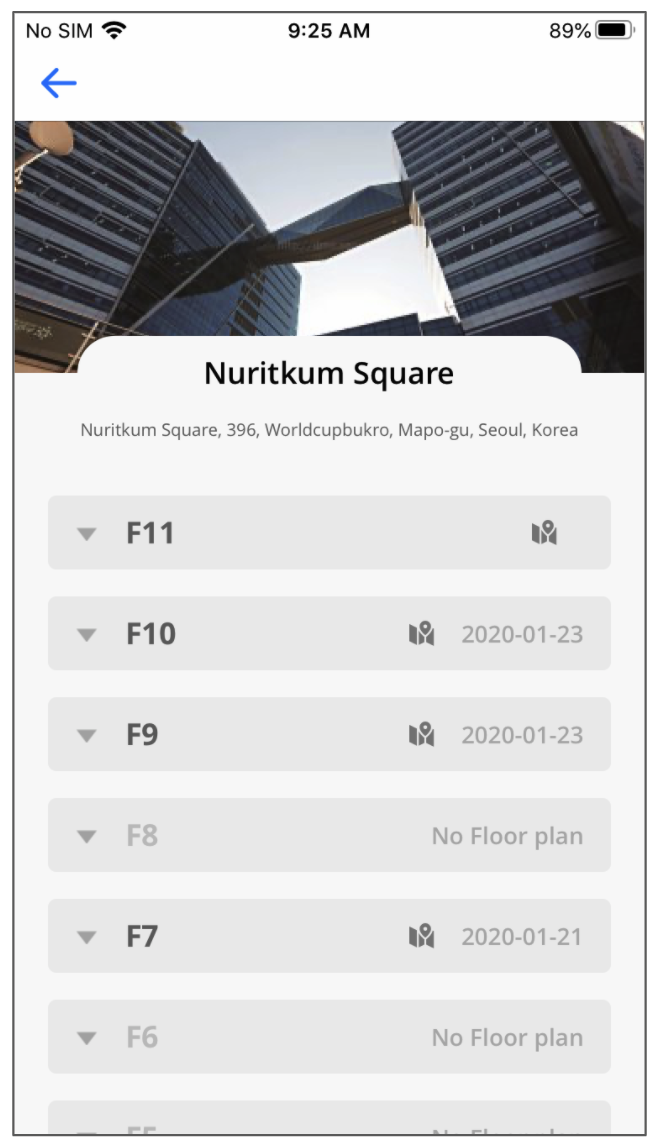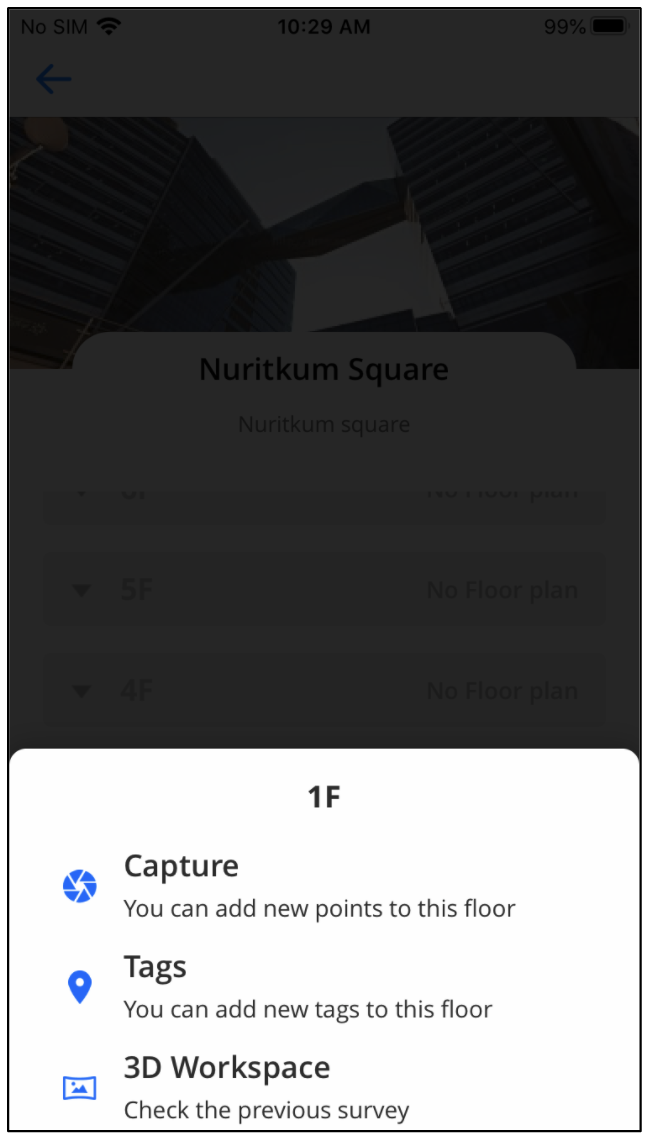 1. Select the site from the home screen. (See Home UI for details)
2. Select the plan from the plan list.
3. Tap [Tag] from the task selector and proceed with the following:
Selecting the place to tag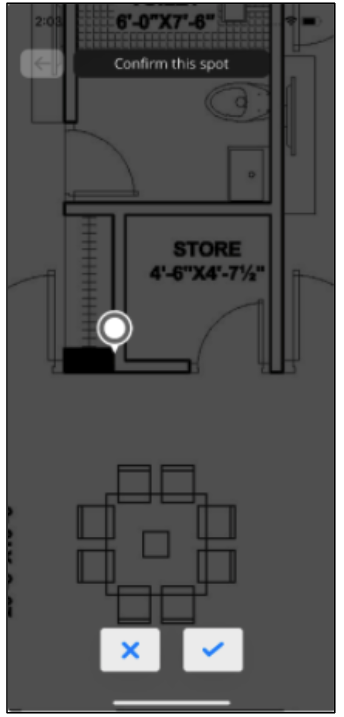 1. Select a spot on the plan to locate a Tag.
2. Tap the [✔️] icon to confirm the location.
3. Tap [✖️ ] icon to cancel/ remove the Tag.
Tap Tags in the plan and add details along with content.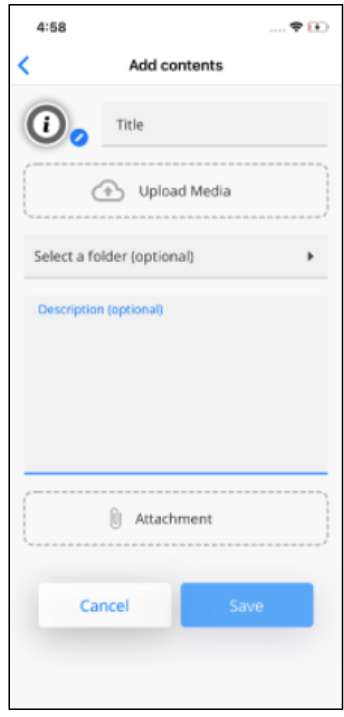 1. Customize the type and color of the Tag icons as desired.
2. Enter a title (required) for your Tag.
3. Upload media from three methods below:
By recording a video on site

By capturing a photo on site

By importing a photo or video from a gallery
4. Select a folder, if applicable.
5. Fill in the description, if applicable.
6. Attach a file, if applicable.
7. Tap on the [Save] button to save the Tag.
Note: Files added to the Tag may not exceed 100MB.