Who can use this feature?
Super
Admin
Site
Manager
Team
Admin¹
Surveyor
Collaborator
Viewer
Label
1. Team Admins manage labels for their own teams.
Applying Labels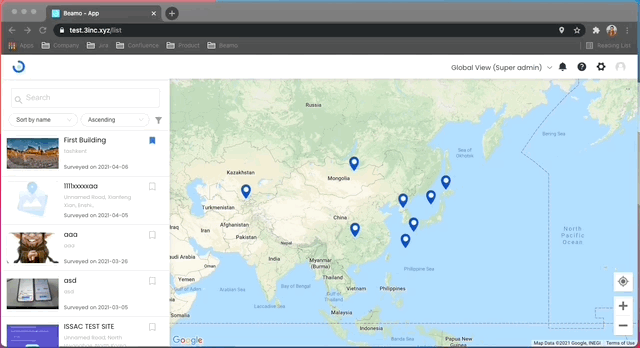 From Home, navigate to the settings page.
Click [Teams] under User Management. The full list of all the teams is displayed in your Space.
Hover and click on the team to enter the Team Profile.

Go to the [Labels] tab.
Click on one of the label categories to show the labels.
Click the [+] button to add a new label.

Apply labels and click

[Save].
Creating a new label group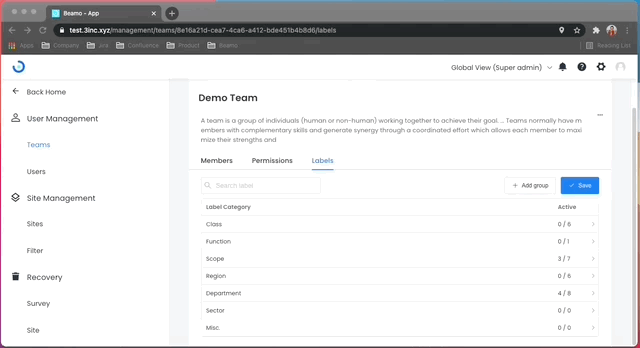 Access the [Label] tab in the team profile.
Click the [Add Group] button.
Name the group.
Add new labels to the group.
Apply the labels and Save.
Note: Labels and label categories created are available across all teams in the space.