Introduction
The notifications feature updates the user with a new role and team that are added within space. Also, the user is notified when mentioned in the survey. Clicking on a thread takes you to the location where it was mentioned.
Who can use this feature?
Super Admin
Site Manager
Team Admin¹
Surveyor
Collab-
orator
Viewer
Home
Checking the notification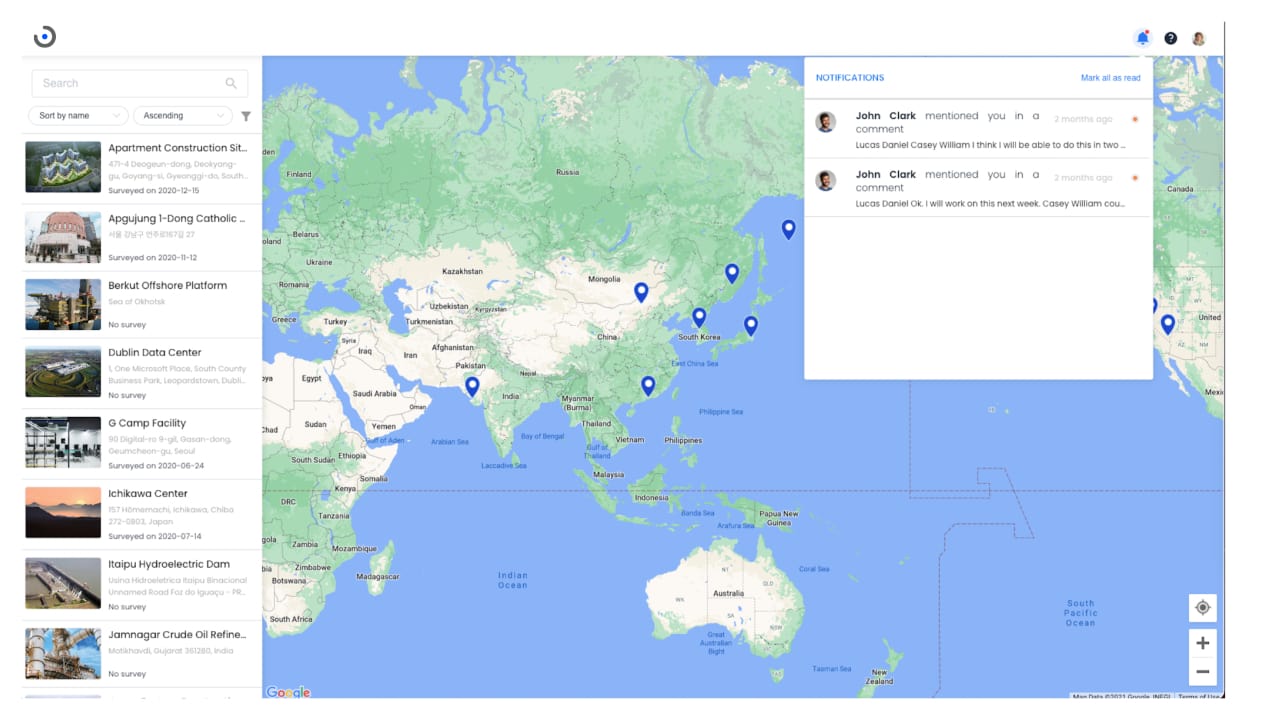 Click [Notification ] icon in the header of the Home screen to check notifications.

Click next to the notification to mark as read. Re-click it to mark it as unread.

Click the notification to check it in the 3D workspace. It'll open the tag or track or a comment in a new tab where you're mentioned.

Click ✖️ to remove the notification.

Click [Notification ] icon to close notifications.
Note: Users will receive the following notifications:
Users are added to the new team.

Users' role has been changed.

User was mentioned in a tag and comment.
Note: You can enter @[user name] and @[user email address] to mention a specific user.


Mentioned users and the original commenter will receive a notification when a comment is "Resolved".

Mentioned users in the thread and the original commenter will receive a notification when there is a new comment posted in the thread.

License notifications for Super Admins when crossing 75 / 90 / 100 % of used points or users