Introduction
Use the Guided Path is to record and share a walkthrough of the site with team members. Unlike a screen-recorded video, the Guided Path lets the user navigate/view the spaces freely.
Who can use this feature?
Super Admin

¹

Site Manager

²

Team Admin

³

Surveyor

⁴

Collaborator

⁵

Viewer

⁶

Create/edit Guided Path
Note: 1, 2. Data added by the Super Admin and Site Manager within the 3D workspace is shared/visible to all teams unless a particular team is specified.
3, 4, 5, 6. Permissions are limited within the scope of their team.
Creating a Guided Path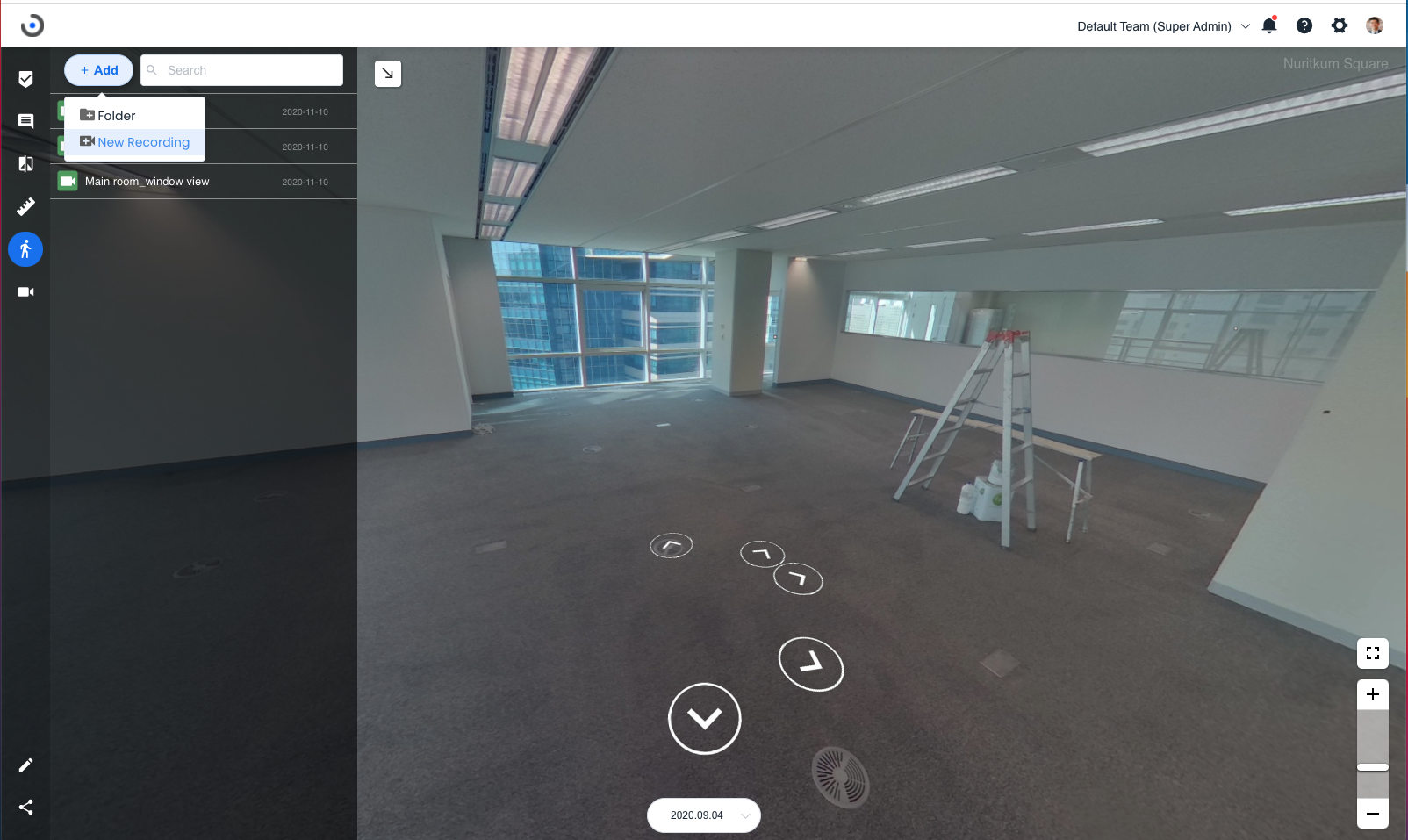 1. Click [+Add] on the Tour list and select [New Recording] to begin.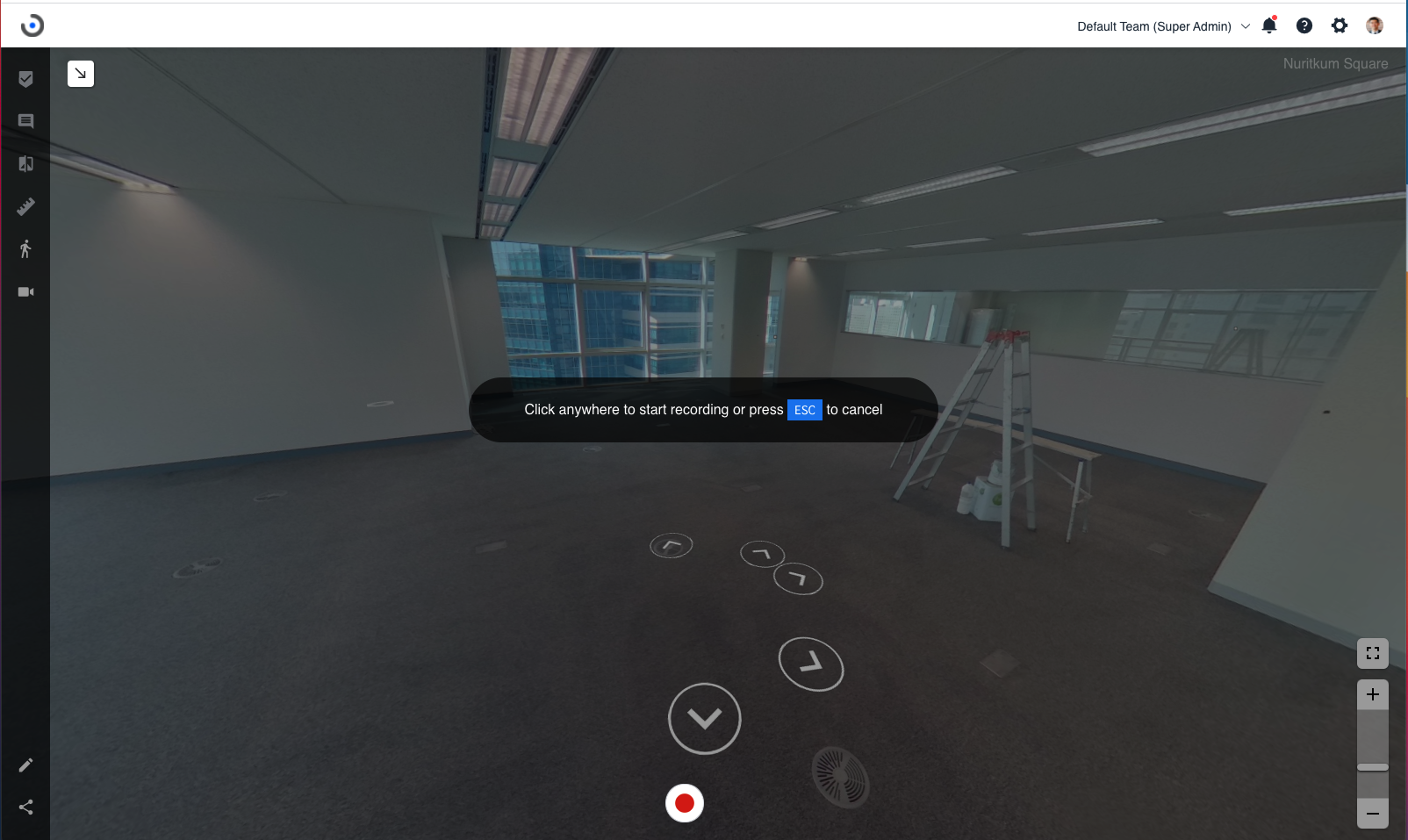 2. Click anywhere on the screen or click [record] and the counter will indicate when the recording is active. During the recording, all movements will be recorded. Actions such as creating a new tag will not be recorded.
3. When you are done, click the [Stop] button.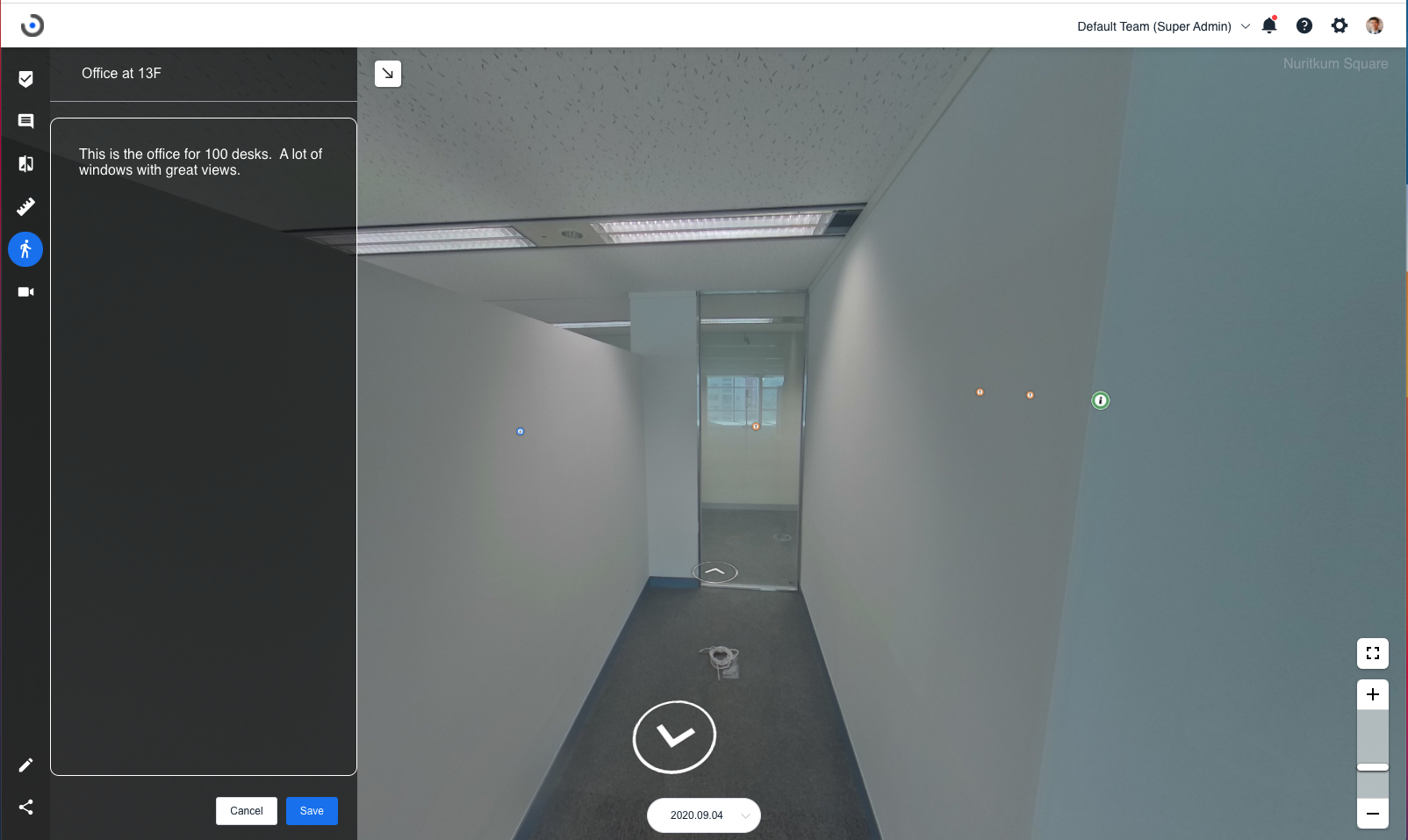 4. Insert the title and description and click [Save].
Note
:
M
ention
users by using @[user name] or @[user email].