Introduction
Having an accurately scaled plan is the foundation of conducting a high-quality survey.
Who can use this feature?
Super Admin
Site Manager
Team Admin¹
Surveyor
Collab-
orator
Viewer
Scale plan
Note: 1. Team admins can only scale the plans they have permission to access.
Scaling the plan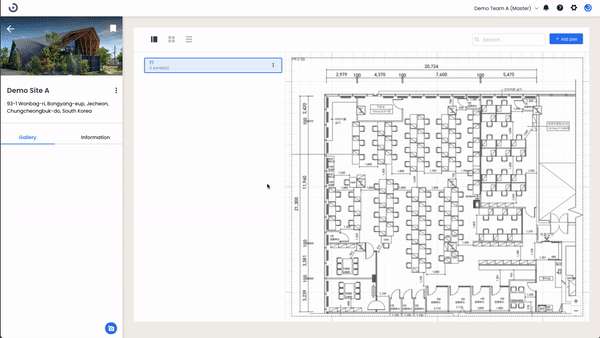 Click the kebab menu of the plan you want to scale and select the [Plan Manager].


Select the [Scale] icon on the top left of the plan manager screen.


Select two points in the plan.


Input the distance in millimeters.


Select the [Check] icon to finish.


Click [Save] to save the changes.