Introduction
Use the BLE Remote controller to shoot freely without touching the screen of the iPhone. This mode is useful when you want to prevent the tripod from moving by touching the screen or when you do not want to be in the picture.
Who can use this feature?
| | | | | | | |
| --- | --- | --- | --- | --- | --- | --- |
| | Super Admin | Site Manager | Team Admin | Surveyor | Collaborator | Viewer |
| Beamo App | | | | | | |
Pairing the BLE Remote Controller
1. Turn the Bluetooth on the smartphone settings.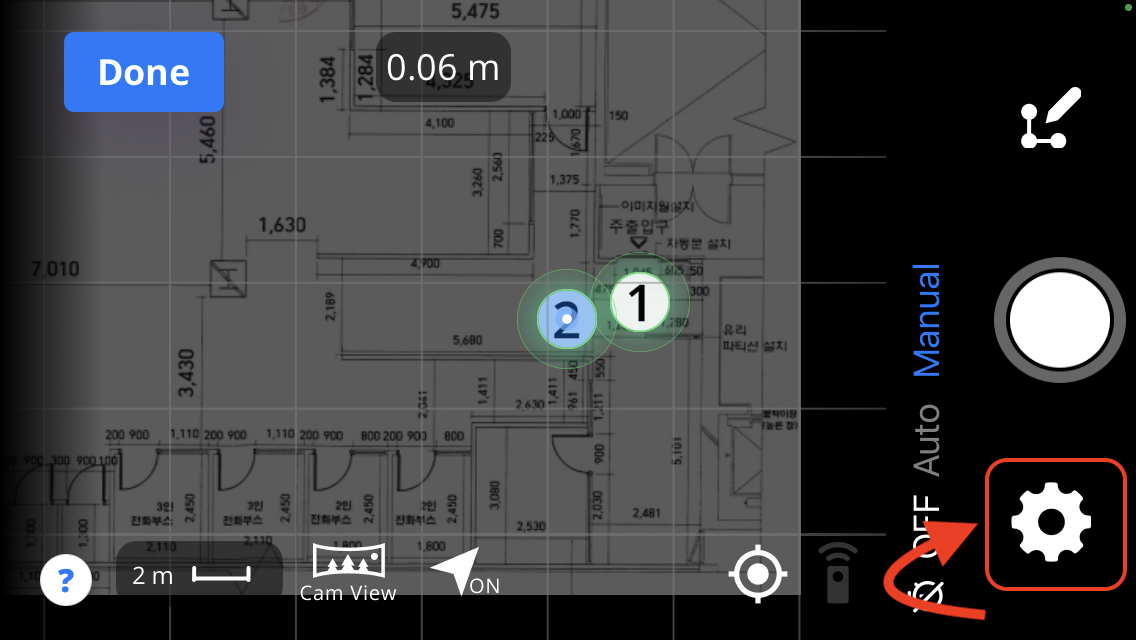 2. Tap the [Settings] icon on the right bottom of the capture UI. (indicated with red marked in the above image)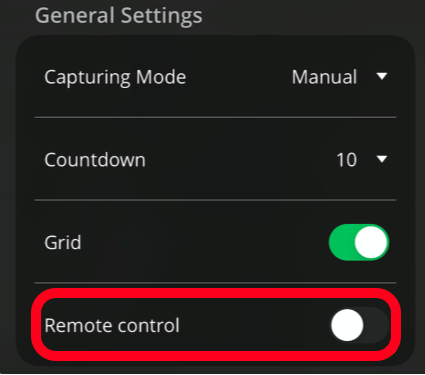 3. Tap to turn on the toggle button of the Remote control. (Indicated with red in the above image)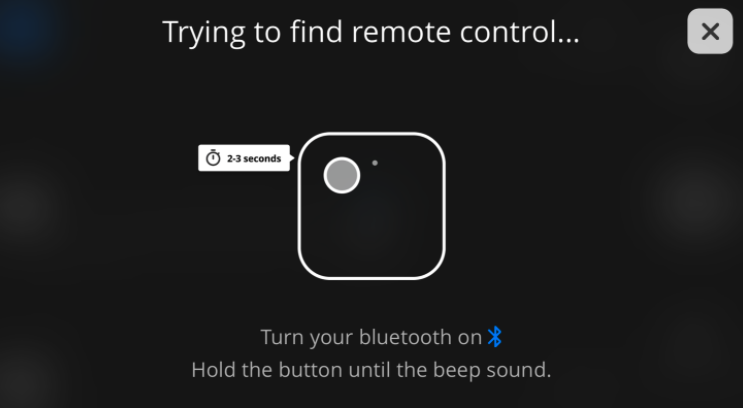 4. Hold down the button for 2-3 seconds until the remote control makes the 'beep-beep'(short, double) sound. Beamo App will automatically detect the remote control.
*If you do not hear the sound, check if the smartphone Bluetooth setting is turned on.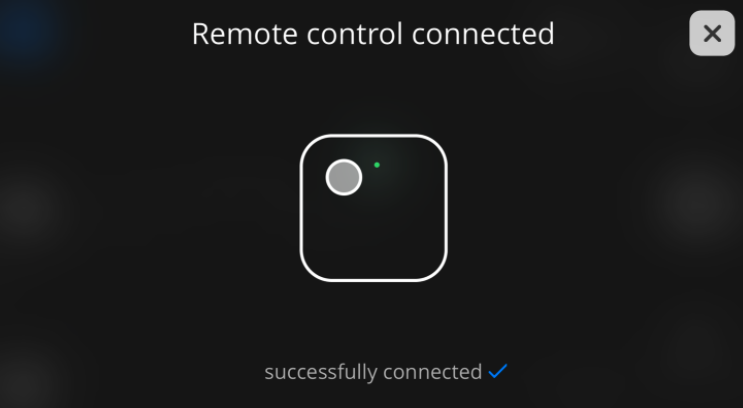 5. Tap the [✖️ ] when you see the message "successfully connected" to go back to the capture UI.
Capturing using the BLE Remote Controller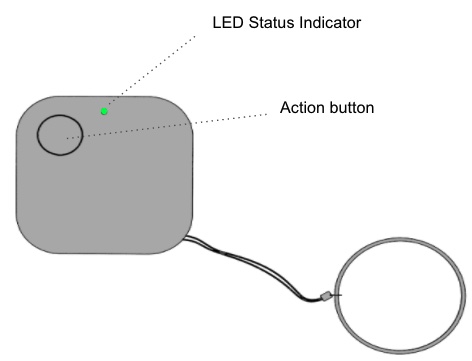 Press the [action button] of the controller to capture.


When done with the survey tap [Done] and follow the app's instructions to upload the survey.
Before closing the Beamo App, disconnect the BLE Remote Controller.
Note: The BLE remote controller makes a loud 'Beep-Beep' sound once you're finished with the Beamo App without disconnecting them. Simply long-press the [action button] to stop the sound.